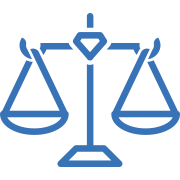 Our Bankruptcy Services
How We Can Help You
Bankruptcy Attorneys in Savannah
Serving Georgians in Chatham County, Bryan County, Effingham County, & Surrounding Areas with Affordable Representation
Are you up at night worrying about your bills? Afraid you might lose your house, car, or job because of your debts? It doesn't have to be this way. United States law benefits people like you with a powerful tool that provides the breathing space you need, time to sort out your finances, and real help in managing them.
It's called bankruptcy.
If you hate answering your phone knowing it's going to be a creditor or collection agency, it might be time to look into personal bankruptcy. Filing for bankruptcy is better than doing nothing, which will often just worsen your financial situation. It could be the tool you need to recover from the financial distress of insolvency.
At Barbara B. Braziel Attorney at Law, we understand the personal bankruptcy laws, court proceedings, and ramifications because we have been working in this field day in and day out for more than four decades. We can walk you through the process, educate you on the pros and cons, and represent you with a well-prepared case before the bankruptcy court. Our firm is here to help you seek the debt relief you need to end debt overwhelm and put you back in control of your financial future.
Schedule a free initial consultation with a bankruptcy lawyer in Savannah by contacting us.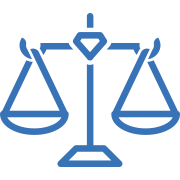 Bankruptcy Services in Southeast Georgia
Barbara B. Braziel provides the following debt relief services to individuals and families:
Chapter 7 bankruptcy. This is the fastest, simplest, and easiest form of bankruptcy that involves the liquidation of assets that are legally subject to the process to repay your creditors.
Chapter 13 bankruptcy. Called the wage-earners bankruptcy, Chapter 13 is a debt repayment plan that allows you to reorganize your finances and repay a portion of your debts over a three to five-year timeframe.
Foreclosure. Chapter 13 can potentially save your home from foreclosure by allowing you to catch up on missed mortgage payments through your court-approved repayment plan while remaining current with mortgage payments after your case has been filed.
Repossessions. You can avoid or stop repossession of your vehicle or other possessions by catching up on missed payments in your Chapter 13 plan. In cases where the equity in your vehicle meets a certain amount, you may be able to save your car or truck during a Chapter 7 bankruptcy liquidation process.
Budget consulting. We can help you avoid debt and build your financial future by assessing your income and expenses to create a budget that will allow you to optimally manage your finances.