Automatic Stays
Barbara B. Braziel Attorney At Law Is Here For You
Contact Us Today!
Automatic Stays in Savannah, GA
Serving Georgians in Chatham County, Bryan County, Effingham County, & Surrounding Areas with Affordable Representation
If you are struggling with debt and are considering filing for bankruptcy, you may be wondering what an automatic stay is and how it can help you. At Barbara B. Braziel Attorney At Law, we offer expert legal guidance and support for clients in Savannah, GA, who are seeking relief from overwhelming debt through the bankruptcy process.
What is an Automatic Stay?
An automatic stay is a provision in bankruptcy law that immediately stops all collection actions against you when you file for bankruptcy. This means that creditors must cease all collection efforts, including calls, letters, lawsuits, wage garnishments, and foreclosures. The automatic stay provides you with a much-needed break from creditor harassment and allows you to focus on getting your finances back on track.
How Can We Help You?
At Barbara B. Braziel Attorney At Law, we understand how stressful and overwhelming it can be to deal with financial difficulties. That's why we offer comprehensive legal services to help you navigate the bankruptcy process and protect your rights. Our experienced attorneys will work closely with you to determine the best course of action for your unique situation and ensure that you receive the maximum protection available under the law.
We will guide you through the bankruptcy process, including filing the necessary paperwork, attending court hearings, and negotiating with your creditors. We will also help you understand your options for debt relief, including Chapter 7 and Chapter 13 bankruptcy.
Why Choose Our Georgia Automatic Stay Lawyers
At Barbara B. Braziel Attorney At Law, we are dedicated to helping our clients find relief from overwhelming debt. We have extensive experience in bankruptcy law and will work tirelessly to protect your rights and help you achieve a fresh start.
We offer personalized attention and customized solutions to meet your specific needs, and we are committed to providing compassionate and effective representation throughout the bankruptcy process.
Contact Our Savannah Bankruptcy Lawyers
If you are struggling with debt and need help finding relief through bankruptcy, contact Barbara B. Braziel Attorney At Law. We offer a free initial consultation to discuss your case and provide you with the information you need to make an informed decision about your future. Contact us today to schedule an appointment.
Hear From Our Happy Clients Reviews & Testimonials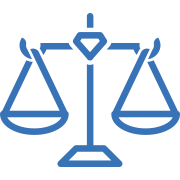 "We are extremely happy with their job on our bankruptcy case! Definitely recommend them! The team was thorough and provided knowledgeable advice in a professional manner. They made sure we understood every step."

- Laura K.

"What an amazing group of bankruptcy experts. I'm very satisfied with their work, and the advice they were able to provide. Our bankruptcy case was much easier thanks to your service. Thank you again for the great work!"

- Jackson M.

"This firm provides personalized service and support to their clients. I feel like the weight of the world has been lifted off of my shoulders. There is no way to express how much this team changed my life for the better. I can breathe again!"

- Nick B.