Bankruptcy Preparation
How do I prepare for bankruptcy and my consultation?
Start Shaping Your New Life Today
Bankruptcy Preparation
We can help you clear up the confusion.
Here's everything a new client needs to bring to their bankruptcy preparation appointment…
It can be empowering to know your rights. We explain and protect your rights while we work with the bank and credit card companies to negotiate a debt settlement that fits your ability to pay. Most of our clients pay back 55-60 cents per dollar of debt to fully satisfy their creditors — and that amount includes attorney fees and costs.
Review our quick checklist to prepare for bankruptcy and your initial appointment with Barbara B. Braziel.
Find out more about Bankruptcy in our guide:
Preparing for Bankruptcy Checklist
Self-Employed?

Bring 12 months of bank statements.

All your bills (not your utility bills)

Including medical and credit card statements. We need correspondence addresses and account numbers for all creditors.

Tax Returns

State and federal returns for the last two years (if self-employed, bring two (2) years of previous tax returns).

Bank Statements

Last 3 months of your bank statements. If you're self-employed, bring the 12 months bank statements. Also bring any Credit Union account statements.

Pay Stubs

We need the last 60 days of pay stubs or if self-employed, all income and business expense records for the last 6 months.

Additional Paperwork

Any documents regarding lawsuits, garnishments, foreclosure or repossession notices.

Student Loans

Billing and payment records

Loan Documents

Personal loans, furniture loans and any Rent-to-Own contracts.

Title Loans

Title Loans or Title Pawns (contact information for companies).

Mortgage Statement

If you own a home and are paying off a mortgage.

Payment Booklet

If you're paying off a car loan or other types of installment plan, bring the payment voucher book or statements.

Co-Signers

Name and address of all co-signers on loans or leases. If you have co-signed for someone or someone has co-signed for you, we need their contact information.

Child Support

If you pay child support, we need the names and address of all child support recipients.
Hear From Our Happy Clients Reviews & Testimonials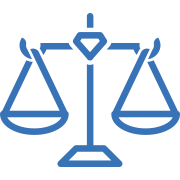 "We are extremely happy with their job on our bankruptcy case! Definitely recommend them! The team was thorough and provided knowledgeable advice in a professional manner. They made sure we understood every step."

- Laura K.

"What an amazing group of bankruptcy experts. I'm very satisfied with their work, and the advice they were able to provide. Our bankruptcy case was much easier thanks to your service. Thank you again for the great work!"

- Jackson M.

"This firm provides personalized service and support to their clients. I feel like the weight of the world has been lifted off of my shoulders. There is no way to express how much this team changed my life for the better. I can breathe again!"

- Nick B.