Repossessions
Barbara B. Braziel Attorney At Law Is Here For You
Contact Us Today!
Savannah Repossession Attorneys
Are your payments behind on your car or truck?
Most people think their vehicle will not be repossessed until they are one or two payments behind. This is not true. In Georgia, once late, the lender can pick up the vehicle without notice in the middle of the night. You can stop him in his tracks by filing a bankruptcy. If the repo man already has your vehicle often (not always) we can get it back.
At Barbara B. Braziel, we have helped countless people in and around Savannah handle their debt through Chapter 7 and Chapter 13 bankruptcy filings. This includes paying back the arrears on car and vehicle loans. Our goal is to work with you toward creating a plan for your debts that is right for you and that you can afford. With 42 years of experience, we are well-equipped to assist you and represent your case in bankruptcy court.
Call our offices at or contact us online to set up a free consultation with a Savannah repossession lawyer.
Repossession in Georgia
When you take out a loan to buy your car, it is a legal contract in which you agree to pay back the loan in installments. The lender retains title to the vehicle, which is held as collateral against the loan. If you fail to make your loan payments, the lender has the right to repossession.
Technically, lenders can seize vehicles any time after payments that are due are not received. Furthermore, they don't have to notify you. Once they take possession of the vehicle, they will send a notice to you within 10 days that informs you that your vehicle has been repossessed and what you need to do to retrieve it. This will involve paying off your loan along with repossession fees within a certain timeframe.
If you fail to do the above, the vehicle will be sold at auction. Vehicles sold at auction typically do not sell for enough to cover the balance of what you owe. This leads to what is called a "deficiency amount" which you will be expected to cover after the sale. Lenders can take legal action against you to collect this amount.
How Bankruptcy Can Stop Repossession
Bankruptcy can stop repossession in Georgia by providing you with legal protection and time to reorganize your finances. When you file for bankruptcy, an automatic stay is put into place, which temporarily halts all collection activities against you, including repossession.
Here's an overview of the process:
Choose the type of bankruptcy: Two main types of personal bankruptcy are available: Chapter 7 and Chapter 13. Chapter 7 is a liquidation bankruptcy where your non-exempt assets may be sold to pay off your debts. Chapter 13 is a reorganization bankruptcy that allows you to create a repayment plan to pay off your debts over a period of three to five years.
File the bankruptcy petition: To initiate the bankruptcy process, you need to file a petition with the bankruptcy court. This includes submitting various forms and documents outlining your financial situation, such as income, expenses, assets, and debts.
Automatic stay: Once your bankruptcy petition is filed, an automatic stay goes into effect. The stay prevents creditors from taking any further collection actions against you, including repossession, garnishments, and even phone calls or letters demanding payment. This gives you some breathing room to address your financial issues.
Chapter 7 bankruptcy: If you file for Chapter 7, you may be able to keep your car if its value falls within Georgia's exemption limits or you can reaffirm the debt. Reaffirming the debt means you agree to continue making payments on the loan as if the bankruptcy never occurred. However, if your car's value exceeds the exemption limit and you cannot reaffirm the debt, the car may be sold by the trustee to pay off your creditors.
Chapter 13 bankruptcy: In a Chapter 13 bankruptcy, you can stop repossession by proposing a repayment plan that includes your car loan. It creates a three to five-year repayment plan. This allows you to reorganize and pay back a portion or all of your debt, including your vehicle over time. You'll need to make regular payments to the bankruptcy trustee, who will distribute the funds to your creditors. As long as you continue making payments under the plan, your car will be protected from repossession.
Complete the bankruptcy process: Once you have completed your repayment plan (Chapter 13) or received a discharge of your debts (Chapter 7), the bankruptcy process is complete. In Chapter 13, if you have kept up with your plan payments, you should be current on your car loan and no longer at risk of repossession.
Put an Experienced Bankruptcy Firm to Work for You
At Barbara B. Braziel, we understand that a financial crisis can put your belongings in jeopardy and create serious distress. You may not know where to turn for solutions when you are underwater financially. We urge you to take advantage of our experience, personalized service, and genuine desire to help. Call us to book your appointment to speak directly with one of our attorneys today.
Hear From Our Happy Clients Reviews & Testimonials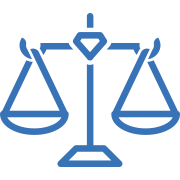 "We are extremely happy with their job on our bankruptcy case! Definitely recommend them! The team was thorough and provided knowledgeable advice in a professional manner. They made sure we understood every step."

- Laura K.

"What an amazing group of bankruptcy experts. I'm very satisfied with their work, and the advice they were able to provide. Our bankruptcy case was much easier thanks to your service. Thank you again for the great work!"

- Jackson M.

"This firm provides personalized service and support to their clients. I feel like the weight of the world has been lifted off of my shoulders. There is no way to express how much this team changed my life for the better. I can breathe again!"

- Nick B.