Foreclosures
Barbara B. Braziel Attorney At Law Is Here For You
Contact Us Today!
Savannah Foreclosure Lawyers
For most people, their home is their largest investment. Homeownership is a big part of the American Dream and something many individuals and couples strive for. Once you have been able to purchase a home, the last thing you want to lose it through foreclosure.
Unfortunately, many people face the prospect of foreclosure due to financial crises that can range from job loss to small business failure, huge medical bills, or other unforeseen financial drains. However, with the help of a debt relief and bankruptcy lawyer, you may be able to save your home from foreclosure.
At Barbara B. Braziel Attorney at Law, we help countless homeowners keep their homes through bankruptcy every year. We have vast experience in this field from over 40 years of providing debt relief to Georgians. That has given us the know-how, skills, and resources needed to help homeowners through the government-approved solutions provided in the U.S. Bankruptcy Code.
Reach out to Barbara B. Braziel at to book a free consultation with one of our Savannah foreclosure attorneys.
How Bankruptcy Can Stop Foreclosure
When you fall behind on your mortgage payments, your lender has the right to foreclose on the property. Foreclosure is the legal proceeding whereby your mortgage lender sells your real property. The lender then applies the money from the sale of the property toward the debt owed on it.
As soon as you file for bankruptcy, any pending foreclosure action must stop. This is because of the Automatic Stay, which is a provision of the U.S. Bankruptcy Code that mandates all collection activity against a debtor must cease. This includes phone calls, letters, statements, and any other form of communication.
Thus, bankruptcy will temporarily stop the foreclosure process. To save your home, however, you will have to get current on your mortgage payments. This can be done through Chapter 13. Also, to prevent foreclosure you must make your monthly mortgage payment during and after bankruptcy.
Paying Mortgage Arrears
To keep your home after bankruptcy you must get and remain current on your mortgage payments. If you do not pay your mortgage arrears, your lender will be able to foreclose on your house either after bankruptcy or during bankruptcy if it properly asks the Bankruptcy Court permission to do so.
Filing for Chapter 7 or 13 will immediately stop a pending foreclosure sale; however, Chapter 13 bankruptcy offers benefits to homeowners that Chapter 7 does not. Chapter 13 creates an opportunity for you to repay mortgage arrears, and in some cases, to "lien strip" (erase) a second mortgage.
Chapter 13 bankruptcy creates a three to five-year repayment plan. You may include missed mortgage payments in your Chapter 13 plan. Only payments missed prior to filing may be included. Mortgage payments missed after the date the case is filed cannot be included in the plan.
Keeping Your Home After Bankruptcy
Protecting Equity
To keep your home through bankruptcy you must not have too much equity in it. Bankruptcy law provides for you to keep property, assets, and other belongings valued up to a certain dollar amount through exemptions. The Georgia homestead exemption allows you to protect up to $21,500 of equity in real estate. If the title to the property is held by one of two spouses, you may exempt up to $43,000 of equity in real estate.
You can determine the amount of equity you have in your home by subtracting the amount of your mortgage(s) from the current fair market value of the property. As long as your equity is less than the Georgia homestead exemption, then you will be able to protect its equity through bankruptcy.
Learn More about How We Can Help. Call Today.
At Barbara B. Braziel, our mission is to help individuals and families throughout Savannah and the surrounding areas end the stress of overwhelming debt and take control of their future. At our firm, you are never just a number on a case file. We provide personalized service addressed to your unique situation. You will not be left in the hands of a paralegal. You will always have access to your attorney throughout your bankruptcy case.
Hear From Our Happy Clients Reviews & Testimonials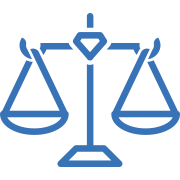 "We are extremely happy with their job on our bankruptcy case! Definitely recommend them! The team was thorough and provided knowledgeable advice in a professional manner. They made sure we understood every step."

- Laura K.

"What an amazing group of bankruptcy experts. I'm very satisfied with their work, and the advice they were able to provide. Our bankruptcy case was much easier thanks to your service. Thank you again for the great work!"

- Jackson M.

"This firm provides personalized service and support to their clients. I feel like the weight of the world has been lifted off of my shoulders. There is no way to express how much this team changed my life for the better. I can breathe again!"

- Nick B.