Chapter 7
Barbara B. Braziel Attorney At Law Is Here For You
Contact Us Today!
Savannah Chapter 7 Bankruptcy Attorneys
If you are struggling with debt, you may be considering filing for bankruptcy. Understanding your bankruptcy options, their differences, pros and cons, is important to begin the process. The type you choose will depend on your financial situation, needs, and goals.
Chapter 7, known as the "liquidation" bankruptcy, is the easiest, fastest, and simplest form of personal bankruptcy.
At Barbara B. Braziel Attorney at Law, we can help you determine if you qualify for Chapter 7 bankruptcy, help you navigate the process, and ensure your rights are protected. At our firm, you will be in experienced and capable hands. We have filed thousands of Chapter 7 cases throughout Savannah and its surrounding counties, and we are here to help you understand the power and benefits of this legal option.
Call for a free consultation with a Savannah Chapter 7 bankruptcy lawyer to discuss your needs today. You can also reach us via online message.
What Is Chapter 7 Bankruptcy?
Chapter 7 bankruptcy eliminates or reduces most unsecured debts, such as credit card debt, personal loans, medical and dental bills, utility bills, and any debts that are not backed by collateral. In this type of filing, a bankruptcy court trustee is appointed to sell off your non-exempt assets to pay off your creditors.
Non-exempt assets in Georgia refer to assets that are not protected by state or federal bankruptcy exemptions and can be seized or liquidated by the bankruptcy trustee to pay off creditors. These assets can vary depending on your circumstances.
Georgia has its own set of bankruptcy exemptions, which allow debtors to protect certain assets from liquidation in a Chapter 7 bankruptcy case. Some common exemptions in Georgia include homestead, personal property, tools of the trade, retirement accounts, and more.
When filing for bankruptcy in Georgia, it's important to consult with us to understand how the exemption rules apply to your specific situation and what assets you may need to surrender in a Chapter 7 case.
The good news is that, at the end of the liquidation process, any remaining unsecured debt listed in your filing will be discharged by the court. This gives you a clean start to rebuild your financial scene moving forward.
Who Qualifies for Chapter 7?
Chapter 7 bankruptcy is appropriate for individuals with little to no disposable income.
Chapter 7 bankruptcy is typically appropriate for those who:
Have low income
Have few assets
Want to get rid of their debts as quickly as possible
Chapter 7 is not right for everyone. If you have significant income and/or assets, you may qualify for Chapter 13 bankruptcy. We can help you determine which type of bankruptcy is right for you.
The Means Test
The means test is a key eligibility requirement for filing for a Georgia Chapter 7 bankruptcy. It's designed to determine whether as an individual or a household, your income is low enough to qualify.
This test involves a two-part calculation based on your income, expenses, and family size. In the first part, your income for the past six months is compared to the median income for a similar-sized household in Georgia. If your income falls below the state median, you automatically pass the means test.
If your income is above the median income, you may still qualify by moving on to the second part of the test. This involves deducting certain allowed expenses from your income, such as housing, food, transportation, and other necessities. Where your remaining disposable income is below a certain threshold, you may qualify for Chapter 7. If your disposable income exceeds the threshold, you may have the option to file for Chapter 13 bankruptcy instead, requiring you to repay a portion of your debts over a period of three to five years.
The means test can be complex and varies depending on one's specific circumstances. If you are considering filing for bankruptcy in Georgia, we can help you understand how the means test applies to your situation and what options you may have.
Benefits & Drawbacks of Chapter 7
The benefits of Chapter 7 include the following:
Erases most unsecured debts;
Stops harassing phone calls from creditors;
Stops wage garnishments;
Stops lawsuits filed by creditors;
Depending on your specific situation, you will most likely be able to keep your car and your home. It is more likely that you can keep your car or home if your payments are current and there is no significant equity.
The drawbacks of Chapter 7 can include the following:
Chapter 7 Bankruptcy cannot help you catch up on mortgage arrears or missed car payments (though Chapter 13 Bankruptcy can).
Filing for bankruptcy will affect your credit score – however, if you have already fallen behind on your debts, your score has likely already decreased.
Student loan debts are not generally discharged.
Depending on your specific case, you may still owe some debts after bankruptcy, such as tax debts.
Our Chapter 7 Services
Our Chapter 7 bankruptcy services include:
Filing your bankruptcy paperwork
Negotiating with your creditors
Helping you keep your property
Helping you get your debts discharged
With our free and confidential consultation, you can speak directly with one of our experienced attorneys to learn more about the process, what to expect, and how we can assist you. After retaining our services, we provide personal attention from an attorney who is directly involved in your case from start to finish.
​​We make ourselves easily accessible to you via email, phone, video, and text message to ensure you receive the most professional and reliable representation possible. Let us help you better understand Chapter 7, clear up any confusion or misconceptions, and give you the peace of mind of a worry-free process.
Hear From Our Happy Clients Reviews & Testimonials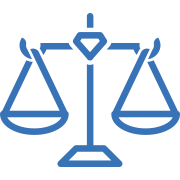 "We are extremely happy with their job on our bankruptcy case! Definitely recommend them! The team was thorough and provided knowledgeable advice in a professional manner. They made sure we understood every step."

- Laura K.

"What an amazing group of bankruptcy experts. I'm very satisfied with their work, and the advice they were able to provide. Our bankruptcy case was much easier thanks to your service. Thank you again for the great work!"

- Jackson M.

"This firm provides personalized service and support to their clients. I feel like the weight of the world has been lifted off of my shoulders. There is no way to express how much this team changed my life for the better. I can breathe again!"

- Nick B.