Chapter 13
Barbara B. Braziel Attorney At Law Is Here For You
Contact Us Today!
Savannah Chapter 13 Bankruptcy Attorneys
If you are unable to keep up with your current debts, have valuable assets you wish to keep, or do not qualify for a Chapter 7 filing, Chapter 13 bankruptcy may be right for you. Chapter 13 is a reorganization bankruptcy that allows you to repay some or all of your debts over a period of time. You will be required to make monthly payments to a bankruptcy trustee until the plan is completed.
At Barbara B. Braziel Attorney aw Law, we have over 40 years of experience in helping Georgians successfully file for Chapter 13. Whether you are an individual, a small business, or a farmer, we can help you understand your rights and options.
We are committed to providing the highest level of representation to our clients. We understand that filing for bankruptcy can be a very stressful time for you and your family, and we are here to help you every step of the way.
Request a free case evaluation with a Savannah Chapter 13 bankruptcy lawyer at Barbara B. Braziel. You can reach a team member at or through our contact page.
How Chapter 13 Bankruptcy Works
Chapter 13 bankruptcy in Georgia is a court-supervised debt repayment plan that allows you to reorganize your finances, repay a portion of your debts over a period of three to five years, and potentially save your home from foreclosure or vehicle from repossession. 
It allows you to save your home and/or vehicle by allowing you to catch up on mortgage or vehicle loan arrearages through the repayment plan, while also stopping any ongoing foreclosure or possession proceedings as soon as the bankruptcy petition is filed. This is due to the automatic stay provision in bankruptcy law that prohibits your creditors from making any further collection attempts while you are under the protection of the court. 
Chapter 13 bankruptcy is often referred to as a "wage earner's bankruptcy" because it is designed to help those who have a regular income source. To qualify, you must have steady earnings, such as from a job, self-employment, a business, retirement income, or Social Security. Your earnings must give you enough disposable income to make your monthly affordable payment to the court which will disburse the funds to your creditors over the life of your repayment plan. 
Benefits & Drawbacks of a Chapter 13 Bankruptcy 
Chapter 13 provides the following benefits:
Stops wage garnishments, stops lawsuits filed by creditors, stops harassing creditor phone calls, and stops automobile repossession.
Can stop foreclosure and allow a homeowner to catch up on mortgage arrears.
In some cases, allows a homeowner to "lien strip" or eliminate a second mortgage.
Creates an opportunity to catch up on missed car payments.
Creates an opportunity to catch up on other missed payments, such as back taxes or child support payments.
After the bankruptcy, any remaining credit card debt, medical bills, other unsecured debts, and some tax debts, are discharged.
Drawbacks of Chapter 13:
Requires monthly payments to the bankruptcy trustee. We understand that unforeseeable things happen. If a plan payment cannot be made, processes are available to address it.
You cannot take out a loan while in Chapter 13 bankruptcy without prior permission from the bankruptcy court.
Student loan debts are not generally discharged.
You may still owe some debts after bankruptcy, such as tax debts, depending on your specific circumstances.
Who Is Eligible for Chapter 13?
As mentioned above Chapter 13 requires you to have enough disposable income to repay your debts over the course of the repayment plan approved by the bankruptcy court. 
Other eligibility requirements:
Your secured and unsecured debt cannot exceed a certain amount as of your filing date. Debt limits are subject to change so it's essential to work with an attorney. 
You are required to complete a credit counseling course from an approved agency within 180 days before filing for bankruptcy. You will need to submit a certificate of completion when filing your bankruptcy petition.
If you had a previous bankruptcy case dismissed within the last 180 days due to your failure to appear in court or comply with court orders, you would not be eligible to file Chapter 13.
You need to be up-to-date on your federal and state tax filings. Before filing for Chapter 13, you must provide proof that you have filed tax returns.
How a Bankruptcy Lawyer Can Help You
If you're drowning in debt and considering Chapter 13 bankruptcy, a knowledgeable attorney can be your lifeline. Here's how they can assist you:
Financial Assessment: Your lawyer evaluates your finances, ensuring Chapter 13 is a viable option for you.

Tailored Repayment Plan: They create a custom plan for you to repay debts over 3-5 years, focusing on essentials and unsecured debts.

Legal Expertise: Your attorney handles complex bankruptcy laws, paperwork, and court requirements.

Creditor Negotiation: They negotiate with creditors to improve terms and potentially reduce debts.

Court Representation: Your lawyer represents you in court, safeguarding your rights.

Protection from Harassment: They enforce the automatic stay, shielding you from creditor harassment.

Ongoing Support: Your attorney continues to assist throughout the repayment period.

Financial Education: They offer financial counseling to ensure long-term financial responsibility.
A Chapter 13 bankruptcy lawyer is your guide through the process, from initial assessment to post-bankruptcy stability. Their expertise ensures a smoother journey to financial recovery.
Contact Our Savannah Chapter 13 Bankruptcy Attorneys Today
Chapter 13 bankruptcy can be a great option for individuals and couples who are unable to pay back all their debt. 
This form of bankruptcy allows you to pay back your debts over a period of time in a manageable manner. At Barbara B. Braziel, we have over 40 years of experience in helping our clients successfully file for Chapter 13 bankruptcy. We understand how stressful this process can be, and we are here to help give you the professional assistance needed to ease the burden. 
Hear From Our Happy Clients Reviews & Testimonials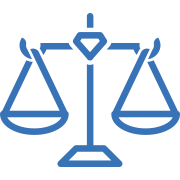 "We are extremely happy with their job on our bankruptcy case! Definitely recommend them! The team was thorough and provided knowledgeable advice in a professional manner. They made sure we understood every step."

- Laura K.

"What an amazing group of bankruptcy experts. I'm very satisfied with their work, and the advice they were able to provide. Our bankruptcy case was much easier thanks to your service. Thank you again for the great work!"

- Jackson M.

"This firm provides personalized service and support to their clients. I feel like the weight of the world has been lifted off of my shoulders. There is no way to express how much this team changed my life for the better. I can breathe again!"

- Nick B.