Do I Qualify For Bankruptcy Financial Rescue In Savannah Ga
Barbara B. Braziel Attorney At Law Is Here For You
Contact Us Today!
Do you qualify for bankruptcy?
Bankruptcy should not be a confusing process. Let us offer you financial rescue in Savannah GA.
Start Shaping Your New Life Today
If you need financial rescue, we can help you clear up the confusion.
This 5-step process has been designed to help guide you to financial rescue:
Are you in need of financial rescue? It can be empowering to know your rights. We explain and protect your rights while we work with the bank and credit card companies to negotiate a debt settlement that fits your ability to pay. Most of our clients pay back 55-60 cents per dollar of debt to fully satisfy their creditors – and that amount includes attorney fees and costs.
It's this simple
Contact us

Set an appointment for a free confidential consultation.

Prepare for your appointment.

Gather 60 days of bank statements and pay stubs, a copy of your bills, and your last year's tax return.

Formulate a plan.

Our professionals will lead you through the process of filing for bankruptcy from start to finish. We will evaluate your income and expenses to create a plan that will work for you.

File with Bankruptcy Court.

Once you have filed with

bankruptcy

court, an "automatic stay" immediately takes effect. This will stop creditors from making direct contact with you and will stop, foreclosure proceedings, repossessions, garnishments, and/or tax levies from the day of the filing forward.

Trustee Meeting.

Approximately one month after filing, you will meet with your trustee. At this meeting, creditors can attend, but most creditors do not. Should a creditor have an objection, most are resolved through negotiations.



Hear From Our Happy Clients Reviews & Testimonials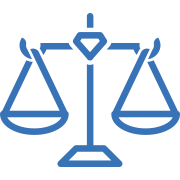 "We are extremely happy with their job on our bankruptcy case! Definitely recommend them! The team was thorough and provided knowledgeable advice in a professional manner. They made sure we understood every step."

- Laura K.

"What an amazing group of bankruptcy experts. I'm very satisfied with their work, and the advice they were able to provide. Our bankruptcy case was much easier thanks to your service. Thank you again for the great work!"

- Jackson M.

"This firm provides personalized service and support to their clients. I feel like the weight of the world has been lifted off of my shoulders. There is no way to express how much this team changed my life for the better. I can breathe again!"

- Nick B.