We recently published 3 Reasons to File for Bankruptcy and because there are many reasons why people need to file for bankruptcy protection, we thought it important to follow up with 3 More Reasons to File for Bankruptcy.
For many, filing is the best decision for their financial wellbeing. There is a commonly believed myth that filing for bankruptcy ruins a person's financial future, but just the opposite is true. People are able to get out of debt and regain control of their finances through bankruptcy.
3 More Reasons to File for Bankruptcy
The primary reasons people file for bankruptcy is because they owe more debt than they can afford to pay back.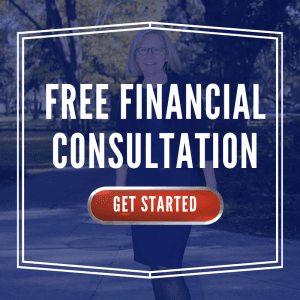 Medical bills.
A bankruptcy may be necessary if you have a hospital, doctor, and other medical bills that you cannot afford to pay back. It is not uncommon for people to have tens of thousands of dollars or more in medical debt as a result of treating a critical or long-term illness, or after a medical emergency.
Also, a medical bankruptcy may be necessary due to loss of income during an illness or injury. And even people with health insurance can be left with staggering medical debt due to exorbitant policy deductibles, co-pays, and high premiums.
You have fallen months behind on many of your debt obligations.
If you have not been able to make your credit card payments for months, your accounts have likely been charged-off or will be soon. A "charge-off" means the creditor determined that the debt was unlikely to be collected, wrote the account off as a loss, and closed the account to future charges. Federal regulations require revolving creditors (credit cards) to charge-off accounts after 180 days of delinquency (missed payments).
Even if an account has been charged-off, you still owe the debt and a collection agency will likely take over collection attempts.  When this happens the original creditor and the collection agency will likely report the past-due balance owed on your credit report. This is a double-ding to your credit score, month after month.
If you have charged-off accounts and other delinquent debts, it is time to explore if bankruptcy is the right solution to your debt problem.
You recently returned to work after a bout of unemployment.
If you have been unemployed, the longer you wait to file for bankruptcy after starting a new job, the higher your average monthly income over the past six months will be. This matters because qualifying for Chapter 7 bankruptcy considers your average income over the past six months against your state's median income, adjusted for household size.
If even with the income from your new job you have more credit card debt or medical debt than you can reasonably afford to pay back in the next few years, then it is important to immediately explore if bankruptcy is the right solution for you.
Hire the Premier Bankruptcy Law Firm in Savannah
The experienced attorneys at The Law Office of Barbara B. Braziel are committed to making the bankruptcy process as smooth as possible for all of our clients.
Find out more about Bankruptcy in our guide: All About Bankruptcy
Learn about the ways bankruptcy can help you. Contact us for a free consultation by or call (833) 522-1069. We're here to help you gain the financial freedom you deserve. The Law Offices of Barbara B. Braziel proudly serves the greater Savannah, GA area.
We are a debt relief agency. We help people file for bankruptcy relief under the U.S. Bankruptcy Code.
The post 3 More Reasons to File for Bankruptcy appeared first on Braziel Law.