Spending the holidays in is supposed to be fun. However, the holidays are a stressful time because many people are worried about money. There are ways that you can enjoy the holidays without breaking your budget by spending some time budgeting for the holiday you can feel more financially stable the rest of the year.
Set a Budget
Budgeting is one of the keys to managing your finances. Budgeting for the holiday should be done before you do any holiday shopping. You want to put a cap on the amount of money that you will spend. However, you should give yourself some wiggle room.
Keep Track Of Your Spending
Budgeting doesn't do any good if you do not keep track of your spending. A spreadsheet is a great tool to use to keep track of your spending. There are also apps that you can install on your phone to keep track of your spending. Additionally, you will need to save all of your receipts.
Here's an article that might interest you: Signs It's Time to Call a Bankruptcy Lawyer
Make Gifts
The gifts are one of the biggest holiday expenses. You can save money by making gifts. Not only will making gifts help you save money but it will also allow you to exercise your creativity. Making your giftscan bring more meaning to the presents you give others as well as saving a few dollars along the way.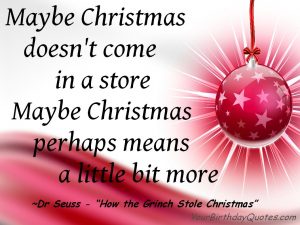 Try Secret Santa
Trying to buy a gift for everyone in your family can be stressful. Secret Santa allows each family member to be assigned only one other gift to get, usually with a set budget for each gift.  Not only will you be able to put more time into finding a great gift, you'll also be easier on your holiday budget.
Do Activities Together
The holidays are supposed to be about family instead of gifts. Sometimes, we get so caught up in the gifts that we neglect our family. You can save money and spend time with your family doing activities together instead of shopping for gifts.
You and your family members can volunteer together. For example, you can participate in a coat drive. You can also bake treats together for your neighbors. Additionally, you can assemble care packages for people who work in hospitals, the armed forces and shelters. These are great ways to bond and help other people.
Choose Budget Friendly Holiday Traditions
Traditions make the holidays fun. However, they can also make the holidays very expensive. Your traditions do not have to consist of buying extravagant gifts, visiting expensive attractions or traveling a long distance. Budgeting for the holiday can have lasting positive effects on your credit and your finances for the rest of the year.
There are many fun traditions that cost little or money. For example, you can drive around your neighborhood and see the lights. You can also watch a movie with your family. You can see a church or school Christmas performance. Keep an eye on your community calendar for budget friendly and festive activities in your area.
If your finances are very tight, then it is a good idea to schedule a meeting with a Barbara Braziel Law in Savannah GA.  With a friendly approach to finance management, Barbara can help you and your family get on the right track for the new year. Contact us today by calling (833) 522-1069, or by clicking here.
Find out more about being debt free in our guide: All About Debt Relief
Follow us on Facebook for financial management & money saving tips!
The Law Office of Barbara B. Braziel helps people get out of debt. We offer free consultations to people of Savannah, GA and the surrounding areas, including Richmond Hill, Hinesville, Pooler, Port Wentworth, Tybee Island, Clyo, Ellabel, Midway, Ludowici, Springfield, Pembroke, Brooklet, and Garden City.
We are a debt relief agency. We help people file for bankruptcy relief under the U.S. Bankruptcy Code.
The post Budgeting For The Holiday appeared first on Braziel Law.