3 Reasons to File for Bankruptcy
There are many reasons why people need to file for bankruptcy protection, we're going to give you 3 reasons to file bankruptcy. For many, filing is the best decision for their financial wellbeing. There is a commonly believed myth that filing for bankruptcy ruins a person's financial future, but just the opposite is true. People are able to get out of debt and regain control of their finances through bankruptcy.
The primary reasons people file for bankruptcy is because they owe more debt than they can afford to pay back.
If you have a lot of credit card debt and often make only the minimum payment or no payment at all.
If you are only able to make your minimum payment on your credit cards, over the years you will pay back significantly more in interest than the amount you originally charged. Making only minimum payments will keep you in debt, particularly if you continue to make new charges while carrying debt forward.
If you are not able to make your credit card payment at all, it is time to consider if bankruptcy is the right choice for you. When you miss a credit card payment, your creditor will begin to call you demanding payment. In general, after about six months of missed payments, your creditor will charge off your account. This does not mean the debt goes away, it means that a collection agency will likely take over attempting to collect the debt you owe. Eventually, you may be sued for non-payment (breach of contract). If the creditor gets a court judgment against you, it can then garnish your wages or levy your bank account.
If you are deep in credit card debt, it is time to explore how bankruptcy can help you.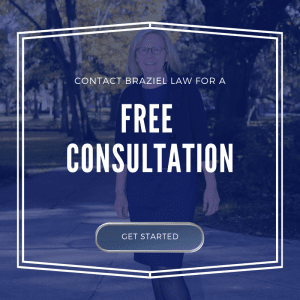 If you have debt that you cannot reasonably pay back in the next few years
If you have more credit card debt or medical debt than you can reasonably afford to pay back in the next few years, then it is time to explore if bankruptcy is the right solution for you.
If you are in a position to set a budget, stick to it, and pay off your debt in a reasonable amount of time – then that is likely the best option for you. However, if you do not have adequate income to meet your living expenses and pay back your debt, or if adhering to a reasonable budget will take you more than three years to get out of debt, then it is time to sit down with a bankruptcy attorney and learn about how filing can help you.
To prevent foreclosure, repossession, wage garnishment, or a lawsuit
As soon as you file for bankruptcy protection all collection activity against you must stop. This is the power of the Automatic Stay. Bankruptcy puts an end to wage garnishment, lawsuits for unpaid debts, bank levies, and collection phone calls. Further, bankruptcy has the power to stop foreclosures and repossessions – temporarily or permanently depending on your situation and the chapter of bankruptcy you file.
Hire the Premier Bankruptcy Law Firm in Savannah
The experienced attorneys at The Law Office of Barbara B. Braziel are committed to making the bankruptcy process as smooth as possible for all of our clients.
We're located in the Savannah, GA area.
Find out more about Bankruptcy in our guide: All About Bankruptcy
Learn about the ways bankruptcy can help you. Contact us for a free consultation by or call (833) 522-1069. We're here to help you gain the financial freedom you deserve. The Law Offices of Barbara B. Braziel proudly serves the greater Savannah, GA area.
We are a debt relief agency. We help people file for bankruptcy relief under the U.S. Bankruptcy Code.
The post 3 Reasons to File for Bankruptcy appeared first on Braziel Law.