When we meet with someone for a free consultation, we are often asked if it is necessary to stop using credit cards if one plans to file for bankruptcy. Bankruptcy is a complex area of law, but the short answer is: yes, you have to stop using your credit cards if you are filing for bankruptcy.
First, it is necessary to stop using your credit cards before you file for bankruptcy. It is possible that charges on credit cards made too close to when you file for bankruptcy will be deemed nondischargeable. This means those charges may not be erased and you would be legally obligated to pay them back even after a successful bankruptcy case.
Certain debts incurred right before filing for bankruptcy are presumptively nondischargeable. Consumer debts owed to a single creditor totally more than $675 for "luxury goods or services" incurred within 90 days before filing for bankruptcy are "presumed to be nondischargeable." 11 U.S.C. § 523(a)(2)(C)(i)(I). Though, credit card charges for necessary living expenses and necessities made prior to filing for bankruptcy are not presumptively nondischargeable.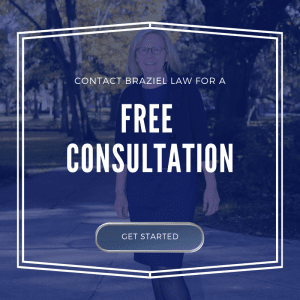 Second, when you file for bankruptcy you must list all of your debts. Once your creditors get notified of your bankruptcy they generally shut down your lines of credit. This means that most likely any credit card that you owe money on will be shut down once you file. At that point, no new charges can be made anyway.
Finally, the fact is that after filing for bankruptcy it will be possible for you to get new lines of credit and credit cards. However, we caution people fresh out of bankruptcy to avoid getting into a situation where they end up in debt again. We want you to enjoy all of the benefits of your debt-free financial fresh start – and that does not include getting into debt again.
Explore How Bankruptcy Can Help You
Bankruptcy is a complex and nuanced area of law. Here at the Law Office of Barbara B. Braziel, we will make sure you understand the protections and benefits of bankruptcy and how filing with affect you and your family. We take the time to explain the bankruptcy process to our clients. We invite you to get to know us here and read about the clients we've helped here.
Call us today at (833) 522-1069 or contact us to schedule a free consultation.
To have your questions about bankruptcy in Georgia answered, come meet with us for a free consultation. We proudly serve the people of Savannah, Chatham County, Effingham County, Bulloch County, Bryan County, Liberty County, and Long County.
Find out more about Bankruptcy in our guide: All About Bankruptcy.
We are a debt relief agency. We help people file for bankruptcy relief under the U.S. Bankruptcy Code.
The post Do I Stop Using My Credit Cards If I File for Bankruptcy? appeared first on Braziel Law.