Filing for bankruptcy can turn out to be a huge relief to families who are drowning in debt and unable to pay their bills. You don't need to be afraid to file for bankruptcy. A lot of the reasons that people fear bankruptcy are myths and not reality. Let's examine some of those fears and set your mind at rest.
Does it ruin your credit?
Many people are afraid that bankruptcy will ruin their credit, and they will never be able to qualify for a home or auto loan or a credit card again. This is not true. Of course, your credit score may take a hit, but you are actually in a better position to take on a new loan after you have filed for bankruptcy. Since you already filed for bankruptcy, you will not be able to file again for a number of years. The lending companies are aware of this, and it will work to your advantage. You will also have more money available, since the old debts have been wiped out. There are many companies that will take a chance on extending credit to the newly bankrupt. Your interest rate may be higher, but you will still be able to get a loan or a credit card.
You probably would have a harder time getting a loan or credit with all those debts hanging over your head waiting to be paid. Bankruptcy will wipe those debts out, so you can begin to rebuild your credit. Within two years of bankruptcy, your credit score should have improved to the point where you will no longer need to be charged higher interest rates.
Can you lose personal property and assets?
Some people are afraid that filing for bankruptcy will cause them to lose all their personal property and assets. This is not true either. Much, if not all, of your property will be covered by exemptions and will not be lost to you. Your attorney can advise you on what is and is not exempt in your state. Depending on your state, items that could be exempt from bankruptcy may include personal property, your home, automobile, and retirement accounts.
You may be afraid of the embarrassment that might come with filing for bankruptcy. You needn't worry about this. It is highly unlikely that any of your friends or relatives would find out that you filed for bankruptcy, unless you told them. Technically, there may be public records of your bankruptcy, but they would be buried in court records where they could not be found unless specifically searched for. It is not likely that your friends or relatives would be searching for this specific information.
In addition, filing for bankruptcy is nothing to be ashamed of. About one in ten people file bankruptcy at one point or another during their lives. It is a tool that can be used when a family is in over their head and needs some financial relief. Sometimes, filing for bankruptcy is the only way to get a fresh start on your financial life.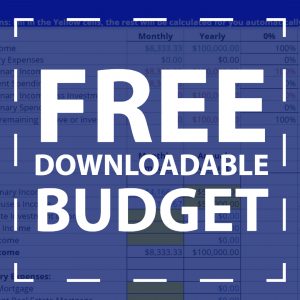 Follow us on Facebook for financial management & money saving tips!
The Law Office of Barbara B. Braziel helps people get out of debt. We offer free consultations to people of Savannah, GA and the surrounding areas, including Richmond Hill, Hinesville, Pooler, Port Wentworth, Tybee Island, Clyo, Ellabel, Midway, Ludowici, Springfield, Pembroke, Brooklet, and Garden City.
We are a debt relief agency. We help people file for bankruptcy relief under the U.S. Bankruptcy Code.
The post Why You Shouldn't be Afraid to File for Bankruptcy appeared first on Braziel Law.