Mistakes or omissions in your bankruptcy petition filed with the bankruptcy court can come with dire consequences. You may think that filling out and filing your own bankruptcy case is okay, but there are numerous dangers of "do it yourself" bankruptcy.
You may think that you cannot afford a bankruptcy attorney, or that there won't be consequences if you don't do it right. You may think that it is as simple as filling out forms. It is not that simple. Bankruptcy law is a complex area of federal law with state laws that work in tandem with it. While there are federal and local standard forms, properly filling them out requires in-depth knowledge of the relevant  U.S. Bankruptcy Code sections.
The consequences for improperly or inadequately completing the bankruptcy petition and schedules could include, but are not limited to: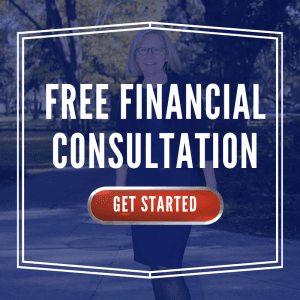 Losing assets, property, or personal belongings that could have been protected through bankruptcy. You must cite to the right code section to properly exempt your belongings.
Having your case dismissed without a discharge, and losing your filing fee.
Alternatively, being stuck in Chapter 7 you don't know how to fix and you cannot voluntarily exit. In such a situation you would likely have to hire an attorney to attempt to fix your case, which will be more costly than hiring an attorney to complete it and file it properly in the first place.
People who prepare and file their own bankruptcy must also attend the Meeting of Creditors without help. The Meeting of Creditors is conducted by the bankruptcy trustee assigned to administer your case. You will be asked questions under oath about the information contained in your bankruptcy paperwork. The trustees are good at their jobs, and they know how to questions debtors to discover if assets are being hidden, if there are purposeful omissions in the schedules, or if the schedules were not fully completed for lack of experience with bankruptcy law and procedure.
The risks of filing your own bankruptcy case are great. Mistakes could end up costing you far more than hiring an experienced bankruptcy attorney to help you from the beginning. You can't afford not to hire a bankruptcy attorney to help you successfully file for bankruptcy protection.
As you explore if bankruptcy is the right solution to your debt problems, we urge you to consult with a bankruptcy attorney. Many offer free consultations. He or she will be able to help you determine if bankruptcy is the best choice and if so, whether you would be better served by filing for Chapter 7 or Chapter 13 bankruptcy.
We Can Help You Get Out of Debt
Here at the Law Office of Barbara B. Braziel, we help people get out of debt. We are the premier bankruptcy law firm in Savannah, GA and we practice exclusively in bankruptcy law. Our experienced attorneys are committed to ensuring you understand the protections and benefits of bankruptcy and how filing with affect you and your family. We invite you to get to know us here and read about the clients we've helped here.
Call us today at (833) 522-1069 or contact us to schedule a free consultation.
Find out more about Bankruptcy in our guide: All About Bankruptcy.
We are a debt relief agency. We help people file for bankruptcy relief under the U.S. Bankruptcy Code.
The post The Dangers of "Do It Yourself" Bankruptcy appeared first on Braziel Law.