If you file for bankruptcy protection, you must list all of your creditors. This means you must list every bank, organization, entity or individual to whom you owe money. You cannot pick and choose which creditors to include in your bankruptcy schedules and which to omit―you must list all of your creditors. Your bankruptcy schedules are filed with the bankruptcy court under the penalty of perjury, so it is important that you are truthful and accurate.
Will my creditors get paid if I file for bankruptcy?
It depends. Whether a creditor gets paid when the debtor files for bankruptcy depends on which chapter the debtor files if there are unexempt assets to be seized and sold, and what type of claim the creditor has.
Under Chapter 13 Bankruptcy
Creditors are more likely to get paid at least a percentage of the amount they are owed if the debtor files for Chapter 13 bankruptcy. This is because Chapter 13 sets up a three to five year repayment plan. The bankruptcy trustee collects a monthly plan payment from the debtor and then distributes those funds to the qualifying creditors.
Under a Chapter 13 plan certain creditors may get paid 100% of what they are owed, while others may get only a portion of the amount they are owed, or in the case of general unsecured creditors (think credit cards), they may receive none of what they are owed. The amount each creditor is paid through a Chapter 13 bankruptcy is specific to the Chapter 13 plan, which must be approved by the Court.
Unexempt Assets
A debtor's assets, property, and personal belongings are protected through bankruptcy by exemptions. If the value of an asset exceeds the amount that can be exempt, or the debtor owns assets that cannot be exempt at all, those assets may be seized and sold by the bankruptcy trustee. The proceeds of the sale are distributed, often in a pro-rata share, to the qualifying creditors.
The majority of Chapter 7 cases are "no asset" cases where there are no unexempt assets for the trustee to seize and sell. The majority of Chapter 13 cases the debtor either does not have unexempt assets or is paying into the Chapter 13 an amount necessary to retain an otherwise unexempt assets.
The Creditor's Claim
Just as different types of debts are treated differently in bankruptcy, different types of creditor claims are treated differently in bankruptcy. If creditors are being paid in your bankruptcy, whether or not a specific creditor will get paid depends on the type of claim that creditor holds.
Creditor claims may be secured, unsecured, or priority.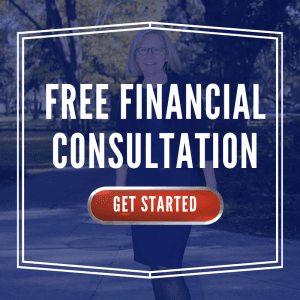 Priority Claims
Priority claims are unsecured debts that are nondischargeable (cannot be erased) and receive special treatment in bankruptcy. Creditors with priority claims will be paid before other creditors in bankruptcy. 11 U.S.C. § 507. The most common priority claims include spousal or child support and certain tax obligations.
If there is a remaining debt owed on a priority claim after bankruptcy, it will survive the bankruptcy discharge and must be paid back.
Unsecured Claims
A creditor who is owed a debt but does not have a lien against property or a collateral asset has an unsecured claim. In general, bankruptcy erases dischargeable unsecured claims. These creditors are the least likely to be paid back if you file for bankruptcy. The most common non-priority unsecured claims are credit card debt, medical debt, and personal loans.
Secured Claims
A creditor with a secured claim has a lien on the property or asset you own (usually your house or your car). If you want to keep your property with a secured claim against it, you must continue to pay your monthly payment and catch up any missed payments.
If you file a Chapter 13 bankruptcy, typically the monthly payments on secured claims are paid outside of the plan, while payment arrears are paid within the plan.
Contact us to explore how bankruptcy can help you. We offer free consultations to anyone in or around Savannah, GA looking to explore how to get out of debt.
Call us today at (833) 522-1069 or contact us here to schedule a free consultation.
Find out more about Bankruptcy in our guide: All About Bankruptcy.
We are a debt relief agency. We help people file for bankruptcy relief under the U.S. Bankruptcy Code.
The post Will My Creditors Get Paid if I File for Bankruptcy? appeared first on Braziel Law.