A collection notice is an early opportunity to repair any damage to your credit as a result of this debt. It is a chance to negotiate with the debtor or to advise him if the notice is incorrect. For your own benefit, start now:
Remain calm and courteous. Honey gets you more flies than vinegar.
Determine if this is a debt you owe. Check your records, compare amount balances.
Do not make a payment before you determine if you owe this debt. A payment is an admission that you owe the money.
Call the collector. If you offer the courtesy of being easy to reach, you have a better chance of negotiating a solution.
If you do not feel you owe the debt, or if the amount is different, tell the collector and explain why. He/she is required to confirm your indebtedness before proceeding with any collection action. Don't lie to gain time. The collector will remember that and work with you accordingly. It is in your best interest if he trusts you.
If you owe the bill and can afford to, pay now. If you don't owe it, decline to pay and state your reason. The originator of the bill must then prove it's your responsibility.
If you do owe the debt, but the amount is wrong, ask for an explanation. It is most likely interest added because you didn't pay on time.
If you do owe the debt, and you can, offer a payment schedule. He may require a larger payment. If you can't reach an equitable agreement, seek help.
If you determine the debt is fraudulent, decline payment. Contact the original debtor and make a claim. That may be all you need do. If they come back and say it is your debt, and you must pay, report it to the police. Cooperate with any investigation into the matter. If it's a credit card matter, cancel the card and get a new one.
If your polite efforts fail to resolve the issue, seek help. Your attorney is far better equipped to reach an agreement than you are. Working together, you can get it done.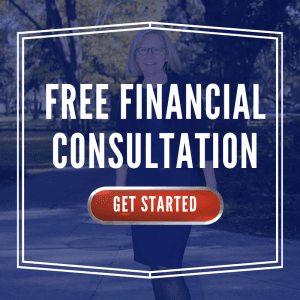 No one wants to deal with collection agencies. Having a debt turned over to a collection agency is disturbing and embarrassing, even if there was no way to prevent it. However, the collector is not your enemy. He's just a guy trying to make a living. Work with him. Do not promise more than you can pay. If you make a promise, keep it. If you show good faith and he takes the matter to court, a judge will be more likely to side with you if you have done the best you can to keep any agreement you make.
If you are getting legitimate collection notices, it's a red flag letting you know something needs to change. When we cannot pay our debts, we have basically two choices; earn more money or spend less. Most of us have a perhaps overlooked skill or talent we can use to earn enough extra money to make ends meet. Nearly all of us can find ways to save. An attorney who specializes in bankruptcy and debt counseling is the best place to seek help.
Follow us on Facebook for financial management & money saving tips!
The Law Office of Barbara B. Braziel helps people get out of debt. We offer free consultations to people of Savannah, GA and the surrounding areas, including Richmond Hill, Hinesville, Pooler, Port Wentworth, Tybee Island, Clyo, Ellabel, Midway, Ludowici, Springfield, Pembroke, Brooklet, and Garden City.
We are a debt relief agency. We help people file for bankruptcy relief under the U.S. Bankruptcy Code.
The post What to do When You Receive a Collection Notice appeared first on Braziel Law.