There are many reasons people fall behind on their bills, but it all boils down to the emotions that drive us to spend. Also known as the psychology of debt, this is the premise that feelings drive us to use credit in ways that we would not normally spend cash. By understanding how this principle works, you can guard against falling victim to it.
High Pressure Sales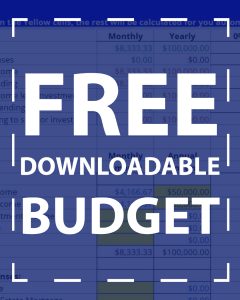 One of the biggest reasons people use their credit unwisely is because salespeople convince us it's the right thing to do. They speak to our desires with little regard for what's really best for us. Primarily, they do this by making the payments seem insignificant in comparison to the benefit of buying the product. This is especially true in terms of buying a new car or a home that may be more than we can really afford.
Assuming You Can Pay at a Later Date
When you want a big toy, such as a new television or a gaming console, saving the cash to buy it seems like too long of a wait. Instead, most people use their credit cards with the assumption they will be able to pay it off in the future. Unfortunately, they don't stop to think that their future selves will be in the exact same situation as their present selves. The only difference is that you'll have that credit card balance and high interest payments to add to your monthly budget.
Avoiding the Displeasure of Pain
When we engage in an unpleasant act, our brain registers a pain response. Different experiences register different levels of pain, but every unpleasant experience triggers this response to one degree or another. When you spend cash and realize the money you worked so hard to earn is suddenly gone, that pain response is triggered. This is why you feel buyer's remorse after spending cash on a big ticket item. Alternatively, using your credit cards won't trigger that same response, because the payment is delayed. This allows you to get instant gratification, while postponing the consequences.
Fear of Missing Out on a Deal
Whether you're buying a house, or something smaller, there's also the feeling that you'll be missing out on the deal of a lifetime. You imagine this is your dream home or the perfect car for you. However, you fail to realize that you may find similar products with just a little searching. You may even find similar products that fit better within your budget. The key is to let go of the idea that there's a shortage of similar products. Especially in today's commercial market, there are very few items that can be said to be truly unique.
Digging Yourself Out of That Hole
Before long, you may find that you owe far more than you ever intended and that's certainly a cause for concern. The best strategy is to build a budget that leaves you a little extra to make payments that are larger than the required minimum. By tackling your smallest credit card balances first, you can use a snowball effect to gradually pay off everything you owe.
Once you pay off one balance, dedicate that money toward paying off the next smallest balance. After everything has been paid off, the money you were paying to creditors should go into a savings account. This will provide you with the money to buy the things you need instead of using your credit unwisely.
The psychology of debt affects each of us differently and may motivate us to spend differently at different times. While there's no single method, the result is always the same. In order to avoid building crippling debt, it's important to be aware that your mindset is a major influence in how, when, and why we use our credit.
Follow us on Facebook for financial management & money saving tips!
The Law Office of Barbara B. Braziel helps people get out of debt. We offer free consultations to people of Savannah, GA and the surrounding areas, including Richmond Hill, Hinesville, Pooler, Port Wentworth, Tybee Island, Clyo, Ellabel, Midway, Ludowici, Springfield, Pembroke, Brooklet, and Garden City.
We are a debt relief agency. We help people file for bankruptcy relief under the U.S. Bankruptcy Code.
The post The Psychology of Debt appeared first on Braziel Law.