The COVID-19 pandemic has dominated the news for the last several weeks. Many of us worry about the impact the virus will have on human health. Yet, we are now seeing reaches so much further than that. We now have to start thinking about the financial effects of the coronavirus as well.
Coronavirus itself is nothing new. It's actually not a single virus at all. It is a family of viruses common to both humans and animals. Medical science has known about them for decades. Indeed, the common cold is caused by certain strains of the virus. What makes COVID-19 so alarming is that it can lead to sickness that is far more serious than a cold.
As we see national and local governments around the world battle to contain the virus, social distancing and quarantining have become the norm. Businesses are shutting down, production is grinding to a halt, and the financial markets are clearly in bear territory. The cumulative effect of it all will ultimately have an impact on individual finances.
Potential Loss of Income
Among the most profound financial effects of the coronavirus is the potential loss of income. There are untold numbers of Americans now out of work because their companies have shuttered. Tourism and gambling have been two of the hardest hit industries thus far.
Without paid vacation time or paid sick days, some workers will be without paychecks for as long as their companies remain closed. Even some self-employed workers will be affected, especially contractors in the home remodeling and repair sector.
Small business owners unable to continue operations will see their incomes cut as well. Bar and restaurant owners are especially vulnerable now that local governments are calling on them to close their doors. Every day they remain closed is another day of no income.
Healthcare Costs
Families are likely to be impacted by additional healthcare costs should one or more family members fall ill. At the very least, insured families will be looking at co-pays and prescription drug costs after visiting the doctor for a coronavirus infection. Those with high deductible health plans may end up paying the entire cost out of pocket.
Getting sick and having no health insurance at all will force some people to cover all of their healthcare costs alone. Depending on the seriousness of individual cases, those costs could be significant. Everything from testing to hospitalization will have to be paid out of pocket.
Losses in the Financial Markets
If loss of income and healthcare costs aren't enough, some Americans are going to see significant losses in their retirement plans and any other investments they own. As long as financial markets continue their losing streak, some investors could eventually find themselves in worse shape than they were immediately following the 1987 market crash.
This Is Manageable
Although the situation may look dire at this point, we want to assure our readers that what we are going through right now is manageable. None of the financial effects of the coronavirus need to cause permanent damage to personal finances.
We can get through this by employing basic financial principles like budgeting, reducing spending wherever we can, and saving as much as possible. Those who might already be in financial trouble should contact creditors and work out easier repayment plans. If necessary, bankruptcy is always on the table.
Hang in there and don't panic. This will eventually pass. Manage things as best you can, then join the rest of us on the other side as we work to rebuild what was lost.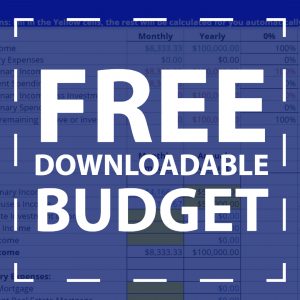 Follow us on Facebook for financial management & money saving tips!
The Law Office of Barbara B. Braziel helps people get out of debt. We offer free consultations to people of Savannah, GA and the surrounding areas, including Richmond Hill, Hinesville, Pooler, Port Wentworth, Tybee Island, Clyo, Ellabel, Midway, Ludowici, Springfield, Pembroke, Brooklet, and Garden City.
We are a debt relief agency. We help people file for bankruptcy relief under the U.S. Bankruptcy Code.
The post The Financial Effects of the Coronavirus appeared first on Braziel Law.