When rebuilding credit, it helps to see a lender's perspective. Lenders and institutions that sell or rent homes and cars have a dilemma: they have to entrust a person's ability to repay a large amount of money; an inability or unwillingness of even a few customers to repay their obligations sinks the business and forces prohibitively high prices elsewhere or heavy loss that halts the entire enterprise. Getting to know each prospective customer and assessing their repayment ability is prohibitively difficult, expensive, and would be clogged with accusations of bias and favoritism. Thus, credit scores attempt to quantify and simplify the risk that a given customer would represent to a lender.
Rebuilding your credit means showing a history of repayment, even if small, that imply ability and willingness to repay debts accrued going forward.
Build an Income
Before discussing anything else, rebuilding a credit score means securing a steady income. Commission-only jobs, sporadic, "under-the-table," or questionably legal work will not reflect well on credit reports. Every creditor will want to see a legitimate source of income or at least potential to generate it legally. If a creditor bends on that rule or doesn't bother to check, you can be assured onerous interest rates or other unfavorable terms.
Get A Secured Card
Secured cards are made specifically for people trying to rebuild credit. The secured card issuer will report regular payments to credit bureaus which will recalculate your credit score accordingly. Make sure to only swipe the cards for as much as you can repay on time, ideally in full. There's no obligation or reward for carrying a large balance, so a relatively small use of the secured cards, such as for gas money, is sufficient to rebuild credit.
Co-sign on Loans or Cards
A co-signer is responsible for any unpaid debts even if the other party accrued those debts. On the flip side, credit bureaus and lenders look favorably on a record of co-signing on a loan or credit card that is successfully paid back with no trouble. The main variable here is to co-sign with a responsible, prudent and honest partner. A co-signer is liable regardless of the other person's bad intentions, lies, and so on. Ironically, the co-signer trying to rebuild credit is quickly put in the position of a creditor in that he must ensure that his partner on the paperwork is reliable and responsible with the borrowed money.
Rebuilding credit is a process that takes some time. Unfortunately, good honest people can be caught in situations that simply overwhelm their finances. Credit scores and lenders do not judge the morality or work ethic of a person, just their records of paying back debts, regardless of circumstance or challenges. Therefore, people who are trying to rebuild credit should not ever think of themselves as dishonest or undeserving, barring actual malicious actions. Anyone can be in a situation where they need to rebuild credit. The steps mentioned here: establishing a job with a steady income, applying for a secured card, and cosigning on successful loans all work towards rebuilding credit with minimal headache and expense.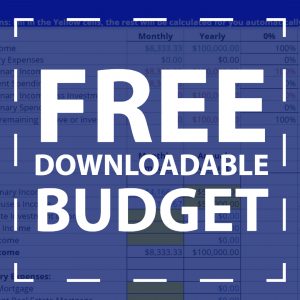 Follow us on Facebook for financial management & money saving tips!
The Law Office of Barbara B. Braziel helps people get out of debt. We offer free consultations to people of Savannah, GA and the surrounding areas, including Richmond Hill, Hinesville, Pooler, Port Wentworth, Tybee Island, Clyo, Ellabel, Midway, Ludowici, Springfield, Pembroke, Brooklet, and Garden City.
We are a debt relief agency. We help people file for bankruptcy relief under the U.S. Bankruptcy Code.
The post The Secrets to Rebuilding your Credit Score appeared first on Braziel Law.