You may have been experiencing a massive (and negative) change in your life. Your personal finances may have taken a nose-dive. No matter what the reason, you are worried about falling behind on your car payments which could lead to car repossession.
You probably depend on your car to get you to where you need to be — and when you need to be there — such as getting to work, taking the kids to school, the weekly trip to the grocery store, or an afternoon football match, but if you don't make your car payments, or otherwise default on the loan, there is a strong risk that your car will be repossessed by the lender.
If you find yourself with car payments that you really cannot afford any longer, don't lay awake at night worrying. There are alternatives to car repossession, perhaps avoiding the loss of your car and destroying your credit.
When you lease or finance a car, the lessor or lender has specific rights that only end when you have paid off the loan or lease obligation. These rights are in the contract you sign at the start of the term and also in state law.
Each state has its own laws regarding how car repossession can take place, but since the lender has a security interest in the vehicle, your vehicle can be taken from you without notice if you are in default. However, you have rights as well. The lender cannot use or threaten to use force or violence to take the car from you. If the lender does so, they are committing a breach of the peace and you may be entitled to damages.
Before the problem gets too serious, try to find other ways out of the situation. Is there any equity in the car? Find out the value of the car and if it is more than the balance on the loan, you have equity. You can sell the car, pay the loan off, and end the worry. You will need to sell the car to a dealer since you don't have possession of the title, however, a dealer can overcome that obstacle, and pay off the loan. On the other hand, if you need the car, and you have equity, then you may be able to refinance the loan with your lender. If that is not an option look at a credit union in your area or your own bank. You may be able to get better interest rates than you are currently paying.
If there is no equity in the car, then your options are limited. If you sell it, you still need cash for the remaining balance of the loan. Refinancing might prove difficult. Finding a lender who is willing to carry over a negative loan balance could be challenging. Time to talk to your lender.
You need to communicate with your lender. Be honest with them. Tell them about the circumstances that are hindering you from making payments. If you've had a bereavement in the family, lost your job, suffered an illness or other major life-changing events that are interfering with your finances, tell them. The majority of lenders would rather work with a customer than start the repossession process. They may also offer to lower the monthly payment or the interest rate to allow you to catch up.
If you find yourself in this situation, having sleepless nights worrying about not being able to make your car payments, then make an appointment with an attorney who has experience in debt counseling and can help you get control of your finances.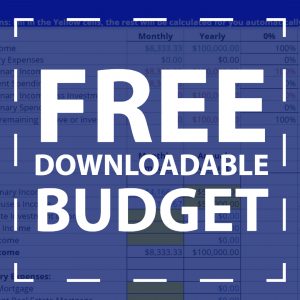 Follow us on Facebook for financial management & money saving tips!
The Law Office of Barbara B. Braziel helps people get out of debt. We offer free consultations to people of Savannah, GA and the surrounding areas, including Richmond Hill, Hinesville, Pooler, Port Wentworth, Tybee Island, Clyo, Ellabel, Midway, Ludowici, Springfield, Pembroke, Brooklet, and Garden City.
We are a debt relief agency. We help people file for bankruptcy relief under the U.S. Bankruptcy Code.
The post What to Know About Car Repossession appeared first on Braziel Law.