Modern financial pressures can have devastating effects that are still felt years after the fact. Indeed, failing to maintain control of one's finances while young can ultimately lead to filing bankruptcy in retirement. Filing bankruptcy is never ideal at any age. Filing as a senior only complicates matters.
The good news is we know how to address financial problems so that people can get back on their feet. To that end, there are things you should know about filing bankruptcy as a senior. The more you know about your potential future, the better positioned you will be to make wise decisions now.
Recovery Time Is Limited
Among the benefits of filing for bankruptcy is getting the opportunity at a fresh start. Younger filers can get relief from their creditors while creating a plan to get themselves financially back on track. If overcoming bankruptcy takes 10 to 15 years, that's fine. Younger filers have those years ahead of them.
Retirees are not so fortunate. Bankruptcy still offers them the opportunity for a fresh start, but they may not have enough time to fully recover. That could mean leaving their estates saddled with debt upon their passing. This suggests that it's better to solve financial problems while you're younger.
Bankruptcy Doesn't Eliminate All Debt
There is a common misunderstanding that bankruptcy wipes out a person's debts entirely. That's not true. There are some debts bankruptcy does not touch. A mortgage is a good example. Filing bankruptcy does not eliminate the lien placed on a person's home by a lender. That means the lender can still repossess the home if the filer proves unable to bring his account current.
Again, this is further motivation to address financial problems when you're young. It would be a shame to find yourself declaring bankruptcy in retirement and still losing your home because you can't pay your mortgage.
There Are Two Kinds of Bankruptcy Filings
Federal law allows for two different kinds of bankruptcy filings among individual filers. Chapter 7 bankruptcy is a liquidation procedure when you do not have enough income to repay your debts. Chapter 13 is a reorganization bankruptcy. It is intended for people who have enough income to create a viable repayment plan.
Both types of bankruptcies provide relief from creditors. The thing to understand is that a court is unlikely to grant a chapter 7 bankruptcy when a filer has at least some discretionary income. That might mean a retiree with both Social Security benefits and a decent 401(k) would be forced to file Chapter 13 rather than Chapter 7.
There are times when filing bankruptcy in retirement is the only way to address serious financial problems. But it is far better to address financial problems long before retirement begins. If you can get your financial matters squared away now and keep yourself on sound financial footing moving forward, having to file bankruptcy after you stop working won't be an issue. Doing what you can to avoid bankruptcy is generally the better way to go.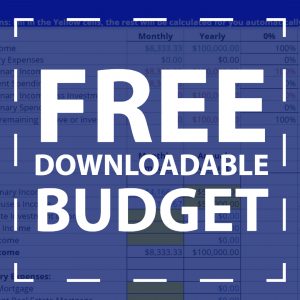 Follow us on Facebook for financial management & money saving tips!
The Law Office of Barbara B. Braziel helps people get out of debt. We offer free consultations to people of Savannah, GA and the surrounding areas, including Richmond Hill, Hinesville, Pooler, Port Wentworth, Tybee Island, Clyo, Ellabel, Midway, Ludowici, Springfield, Pembroke, Brooklet, and Garden City.
We are a debt relief agency. We help people file for bankruptcy relief under the U.S. Bankruptcy Code.
The post What You Need to Know About Filing Bankruptcy in Retirement appeared first on Braziel Law.