We all strive to live a debt free life, but between student loans, credit cards, home and car payments, medical bills, and more, it's not easy. Debt is something that haunts millions of people in the United States. However, debt is also very misunderstood. There are a lot of misconceptions about how debt works that make it difficult for consumers to know what they should be doing to become debt free. To help you out, we've answered some of the most common debt questions as simply as possible.
1. What should I do if I can't pay my student loans?
Student loans are one of the biggest financial burdens facing our country. Unfortunately, in many cases, student loans can't be discharged or canceled. However, most student loan providers are willing to work with you to find a way to help you make repayment easier.
Federal Student Loans offer Income-Based Repayment plans, allowing you to pay lower amounts depending on how much income you have. Refinancing your student loans for a lower interest rate and monthly cost can also help you make repayment easier.
2. Should I carry credit card debt to increase my credit score?
There is a misconception that holding a small amount of credit card debt can actually increase your credit score. This is not true. You do not need to hold a balance on a credit card to keep a high credit score.
Other factors will impact your credit, such as having a longstanding credit card. However, you can charge just a small amount to this card and pay it off every month.
3. If I'm in debt, should I stop using my credit cards completely?
Whether or not you need to cut up the credit cards depends on your self-control. If you are unable to stick to your budget when paying from a credit card, you might want to consider putting them out of your reach.
But if you're able to manage your spending, credit cards can help you stick to your budget and track your expenses. You can also collect reward points as you go.
4. How often do I need to check my credit score?
With more banks offering credit score monitoring services, checking your credit score is easier than ever. However, you don't need to check in on your credit score every day. For most individuals, once a year is acceptable.
If you're looking to change jobs or make a large purchase, you may need to check your credit score more often, especially a few months before you plan on making the change. This can help you identify if there is any work you need to do to bring your score up.
5. Is debt consolidation right for me?
Consolidating your debt can help you better manage your payments, but it isn't the right solution for everyone. If you're struggling to make any payments on your debt after you've paid for your living expenses and minimum debt payments, it might be a good option for you.
But debt consolidation isn't a quick answer to a big problem. If you haven't adjusted your lifestyle to free up cash to pay down your debts or increased your income, a consolidation loan will only do so much.
Debt is a complicated subject, especially when you don't know the best way to tackle it. Hopefully with these answers to our most common debt questions, you can better focus your time, energy, and money in ways that will impact your debt the strongest.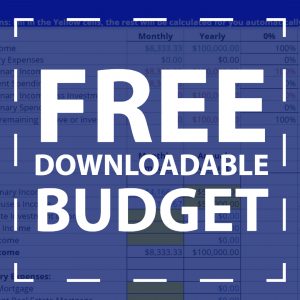 Follow us on Facebook for financial management & money saving tips!
The Law Office of Barbara B. Braziel helps people get out of debt. We offer free consultations to people of Savannah, GA and the surrounding areas, including Richmond Hill, Hinesville, Pooler, Port Wentworth, Tybee Island, Clyo, Ellabel, Midway, Ludowici, Springfield, Pembroke, Brooklet, and Garden City.
We are a debt relief agency. We help people file for bankruptcy relief under the U.S. Bankruptcy Code.
The post The Answers to Live a Debt Free Life appeared first on Braziel Law.