If you are planning to file for bankruptcy, you may be worried about the effects of bankruptcy on employment. For example, you may be wondering whether your employer will find out about your bankruptcy or whether you will be fired after filing for bankruptcy. As a job applicant, will you be dismissed after filing for bankruptcy?
In most instances, your current job will not be impacted when you file for bankruptcy. Although, you may be unable to get another job in the private sector.
An employer cannot fire an employee because they have filed for bankruptcy. Also, the bankruptcy filing does not allow the employer to alter the terms and conditions at the workplace. For example, the employer cannot demote you, reduce your salary, or take away certain responsibilities.
An employer can only implement certain decisions only if they have a valid reason. For instance, you may be demoted if you are incompetent or dishonest. Although you may have filed for bankruptcy, you cannot claim that your employer is using such a case against you.
If an employer fires one of their employees after learning that they had filed for bankruptcy, the employee may file a court case based on illegal discrimination.
There are different ways through which the employer may find out an employee has filed for bankruptcy, and they include:
1. Processing Payments
When an employee files for bankruptcy, there is a likelihood the employer will learn about the bankruptcy issue. The judge handling the bankruptcy case may issue an order stating that the payment should be deducted automatically from your earnings. The funds are then sent to the bankruptcy court. In this case, the employer will become a collection agency, and they are supposed to ensure that you have heeded to the judgment issued by the judge.
2. When the wage garnishment is stopped
Some employees may file for bankruptcy when they have wage garnishment. In such an instance, the employer may receive a notice from your attorney. Since the employer may have realized that you were struggling financially, they may welcome the bankruptcy in a bid to help you solve your financial issues.
3. You may owe the employer some money.
After filing for bankruptcy, you are supposed to list all your debts. For example, you may have received over-payment at some point. Since you are supposed to refund the money, you will include the specific amount while filing for bankruptcy. The employer will also receive a notification that you have filed for bankruptcy.
Bankruptcy, Security Clearances, and Employment
There are jobs whereby you require a security clearance. For instance, if you are working in security agencies such as the CIA and FBI, you are supposed to have a security clearance. Since we are looking at the effects of bankruptcy on employment, some of the questions that arise include: will you lose your security clearance after filing for bankruptcy?
There is a high likelihood that you will retain your security clearance even after filing for bankruptcy. The main issue is that employees with a lot of debts may be blackmailed by their colleagues. In such an instance, filing for bankruptcy is the most favorable option.
How Does Bankruptcy Affect Job Applicants?
Local and federal government agencies do not consider a job applicant's bankruptcy. On the other hand, some private companies usually consider whether a job applicant has filed for bankruptcy. Since the private firms usually carry out a credit check, they will find out whether there are applicants who have filed for bankruptcy recently. If you had filed for bankruptcy, you might experience some challenges when applying for jobs that entail dealing with money. Some of these jobs include accounting or bookkeeping.
The effects of bankruptcy on employment are important to consider depending on the career path you'd like to take, but ultimately, you have to decide what is best for you financially. Speak with a local bankruptcy attorney if you are unsure of the specific effects bankruptcy could have on your career decisions.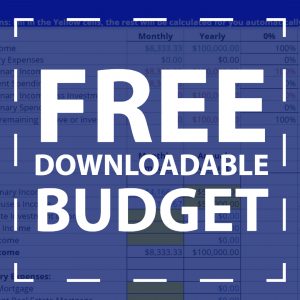 Follow us on Facebook for financial management & money saving tips!
The Law Office of Barbara B. Braziel helps people get out of debt. We offer free consultations to people of Savannah, GA and the surrounding areas, including Richmond Hill, Hinesville, Pooler, Port Wentworth, Tybee Island, Clyo, Ellabel, Midway, Ludowici, Springfield, Pembroke, Brooklet, and Garden City.
We are a debt relief agency. We help people file for bankruptcy relief under the U.S. Bankruptcy Code.
The post The Effects of Bankruptcy on Employment appeared first on Braziel Law.