Over the last decade, major retailers struggled to find their footing. Online shopping forced many brick and mortar companies to rethink how they conducted business. Then, disaster struck. This coronavirus pandemic has unleashed chaos not only in the lives of individuals, but in the business world too. Here is a list of businesses that filed for bankruptcy during the pandemic and how they plan to move forward.
Neiman Marcus
Prior to the pandemic, Neiman Marcus struggled to succeed in a changing retail marketplace. A new generation of shoppers ignored luxury retailers. E-commerce also proved to be a hurdle they couldn't overcome. Neiman Marcus carried nearly $5 billion in debt, so when the pandemic struck, they filed for Chapter 11 bankruptcy. Neiman Marcus vows to keep their doors open.
J.C. Penney
This historic department store chain first opened its doors over 100 years ago. Like Neiman Marcus, they struggled in recent years. Online shopping ate into their bottom line, and marketing mishaps kept them on the brink of bankruptcy for years. On May 15, they filed for Chapter 11 and will announce store closures over the coming months. 
Pier 1 Imports
This Texas based furniture retailer filed for Chapter 11 in February. They were hoping to find a way through their financial difficulties so they could continue. The pandemic changed everything and they've struggled to find a buyer. They recently announced that they will liquidate their assets and closing 450 stores nationwide.
Gold's Gym
This iconic chain of gyms filed for Chapter 11 after the pandemic decimated their business. They have vowed to keep their 700 locations open while they work on restructuring. Gold's Gym hopes to emerge from bankruptcy by August. Thanks to the courts, they will continue to pay their vendors, employees and suppliers.
J. Crew
Like many of the businesses that filed for bankruptcy, J. Crew struggled with an enormous debt burden. They owed almost $1.7 billion before the pandemic struck. Once Covid-19 wiped out their business, they looked to the courts for relief. J. Crew filed Chapter 11 in May and are determined to keep their doors open by converting debt into equity.
Stage Stores
The parent company for Peebles, Palais Royal, Bealls and Gordmans filed for Chapter 11 on May 10. Department stores across the country have fought to keep market share in the age of online shopping. Stage Stores was slow to adapt to an evolving marketplace. Once the pandemic hit, they turned to the courts for relief. They are seeking buyers for all or parts of their department store chain.
Garden Fresh Restaurants
Unlike the businesses listed above, the owner of buffet restaurants, Souplantation and Sweet Tomatoes, filed for Chapter 7. This means they will close all 97 of its restaurants. The pandemic hit them hard. New safety guidelines issued by the FDA recommend against buffets and self-service restaurants. All of their restaurants served food from buffets, and Garden Fresh would have to rework how they conduct business. They are surrendering their assets and closing their doors instead.
These businesses that filed for bankruptcy because of the pandemic are all working to find the best solutions for moving forward. Some are looking to restructure their debt, while others are licking their wounds and making alternative plans for an unpredictable future. While we may not emerge from the pandemic unscathed, we will come out of it filled with hope and determination.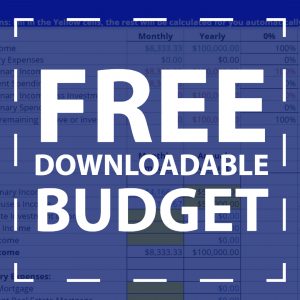 Follow us on Facebook for financial management & money saving tips!
The Law Office of Barbara B. Braziel helps people get out of debt. We offer free consultations to people of Savannah, GA and the surrounding areas, including Richmond Hill, Hinesville, Pooler, Port Wentworth, Tybee Island, Clyo, Ellabel, Midway, Ludowici, Springfield, Pembroke, Brooklet, and Garden City.
We are a debt relief agency. We help people file for bankruptcy relief under the U.S. Bankruptcy Code.
The post Largest Businesses That Filed For Bankruptcy During Pandemic appeared first on Braziel Law.